Construction News
Estimating Tutorial
How to Control Rising Commercial Construction Costs
Controlling construction costs is not easy, but there are steps available that any construction manager can take to ensure that costs don't skyrocket. According to ColumbusCEO.com, "the impact can be minimized through a combination of best practices and targeted planning strategies." Some of those strategies include:
• Building sooner, instead of later: this avoids escalations in cost of materials and time.

• Outsourcing: this allows the construction manager to make wise investment decisions concerning design-building approaches, like hiring a design-build team or hiring an architect with a solid reputation.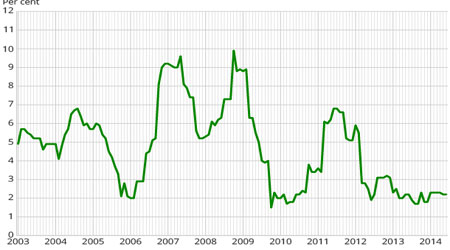 • Reusing existing structure materials: this allows the construction manager to consider the possibility of working with existing materials, such as plumbing or central air units. The systems would be reevaluated to deem them worthy of an overhaul with newer products.
• Make a "wish list" of materials: this would allow the construction manager to determine what would be needed—or wanted prior to the project, instead of during or after. Costs can be estimated early on and changes can be determined when it is most cost-effective.
• Use a construction manager that employs its own workforce: In the long run, it's highly efficient and there's the extra-added benefit of the workers having more leverage and ability to "sub-in" for subcontractors.
Original article at:
columbusceo.com/content/blogs/ceolive/2014/07/commercialconstruction.html