Construction News
Estimating Tutorial
Bidding Process on Commercial Construction Projects
Do-it-yourself projects can be fun, but there are some jobs that require professional expertise and access to specialized machinery. This is especially true for business owners. If you are considering making some changes, you should look into hiring a commercial construction company to handle the heavy lifting. Because they can bring more workers and more efficient machinery to bear on a project, a commercial construction company can get the job done faster than if you attempted it yourself. You might enjoy a long drawn out project finally reaching its conclusion, but if your needs are more urgent, it's time to call the professionals.
There are a few things you should look for when you are evaluating potential contractors. One of the most important factors is experience. Do a little research beforehand on companies that operate in your area, and reach out to fellow business owners who have had renovations or repairs performed on their properties for recommendations. In particular, single out those companies who have worked on jobs similar to one you have in mind. When it comes time to get bids from potential contractors, ask them how many jobs like yours they have worked on in the past. The more experienced they are with the work, the more likely they will deliver the results you are looking for.
On a related note, be sure to ascertain whether the companies you are considering have the adequate personnel and equipment to tackle the job at hand. Of course, you can't be expected to know every single tool it requires to finish the project, but there are a few questions you can ask upfront to weed out any under-qualified candidates. For example, if your business operates out of a multi-story building, does the commercial construction company have access to cranes? How many people would they expect to have on the job site? What kind of supervision would the workers be under, and what kind of safety measures would be instituted?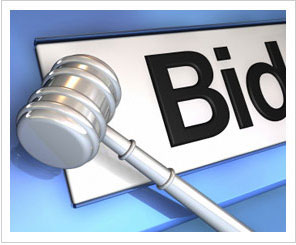 Finally, ask about the price. It seems obvious, but it's important to remember that cheaper is not always better. Ask the commercial construction company representatives what kinds of fees they charge and how much they would expect materials to cost. Don't forget to inquire about permits and their associated costs, too. Ask them to draw up an estimate in writing, so you can have physical documentation of what to expect.
It's important to remember that you and the commercial construction company both make a living in the same. Give the workers the professional respect and courtesy they are due as they work to improve your business, and expect the same from them. By working together, you can have a mutually beneficial business experience.
Cost estimating software saves you from wasting alot of time in calculating estimates and the use of every single cent spent will still be presented in your final data. If you want the more detailed estimate to be useful, you should record the data in a logical and structured manner . Inputting the data in a particular format will minimize the cost overruns. If you have a cost estimate, you can easily put up the quote without worrying too much about its accuracy.