Construction News
Estimating Tutorial
FIFA World Cup 2022 - Qatar adds Two New Stadiums
According to Qatar's World Cup organisers, two more new stadium have been added to 2022 World Cup Venue list. So now total seven confirmed stadiums in Qatar world Cup 2022.
One new proposed stadiums will be on the site Qatar Sports Club in Dafna/west bay and another one will be near Hamad International Airport.
There will be total 64 matches and according to FIFA ruling, it requires at least eight stadiums to host these matches.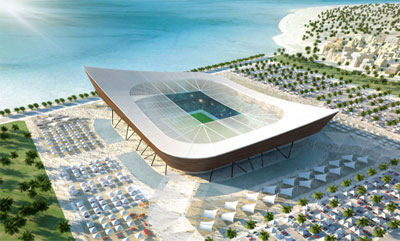 Read full story at
http://goo.gl/oWF90t