Construction Apps: Construction Master Pro
Designed by Calculated Industries, Construction Master Pro is an app used by estimators. The application includes two models; the 4080(with trig) and the 4065. It includes a full user guide and the ability to press and hold a key for additional help options. It is the ideal companion for all construction professionals.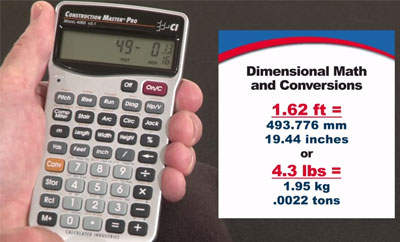 The features include:
• Complete functionality of Construction Master Calculator built for android devices.
• Revision of entries
• Full Complement of Trig functions
• Integrated solutions and conversions (Dimensional Math, Right Angle Solutions, Area and Volume Solutions.
Get Construction Master Pro Today