Unit Converter Android App for Civil Engineers by Smart Tools co.
Official Description:
Unit converter is a tool in the extended set of the Smart Tools collection.
Currency (money) exchange feature is added.
There are already a lot of unit conversion apps on the market. However, most are inconvenient and difficult to use because of a poor and complicated UI. This unit app is intuitive and simple with a beautiful, and it has an optimized UI that is designed for casual user like you. Try it out.
This app has 29 categories with essential units for your daily life.
* Supported Units list

- Basic : length (distance), area, weight (mass), volume (capacity)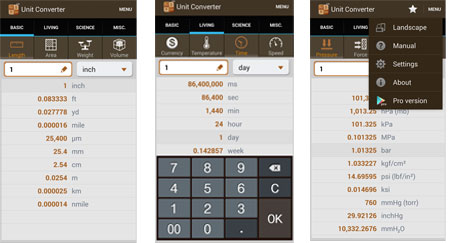 Download Unit Converter Android App for Civil Engineers for FREE at Google Play :