Download BMT Construction Cost Calculator App
This one very handy for developers, the builders, and someone who wants to build something.
Project Feasability, For Developers, Builders and Property Investors
Get a project cost estimate in 5 quick simple steps.
Project Cost Estimation: Let's you know in seconds what your project could cost you.
The BMT Depreciation Calculator App.
You can get a quick estimate on the depreciation savings on your property.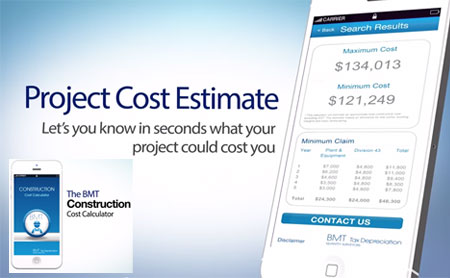 Download and Read more about BMT Construction Cost Calculator App Free at:
bmtqs.com.au/construction-costs-app-support