Top Construction TakeOff Software 2016 Review and Download
McCormick Electrical Estimating Software
The software is geared toward commercial, industrial and residential electrical contractors. The software also includes a database for contractors involved in Transmission and Distribution as well as low voltage, fiber optics, surveillance, HVAC controls, fire alarm and other electrical systems trades.
Read more and Download Demo at: http://bit.ly/1mQbUMp
WinEx GRADE Earthwork Takeoff Software
Roctek's SOFTScale and our SOFTScale LT represent cutting edge technology for structual takeoffs. From BIM compliant 3-D models, which show exact quantities in 3D graphics, to its one click, transfer of quantity results to Excel or any other Windows-based estimating program.
Read more and Download Demo at: http://bit.ly/1PS2FF8

STACK Construction Estimating and Takeoff Software
Speed up your on screen takeoffs and estimating with automatic file naming, Excel and PDF exports, a shared item and assembly database, and the ability to copy and paste measurements.
Quickly perform quantity takeoffs and use our detailed reports to calculate the cost and quantities of materials.
Read more and Download Demo at: http://bit.ly/1mQ1LQr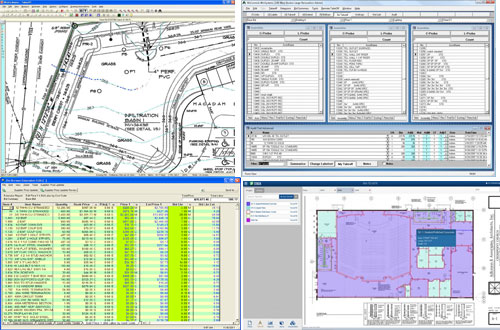 Read more and Download Top Construction Estimating TakeOff Software 2016 at:
http://bit.ly/1SJrXrJ