The 4 Key Phases of Construction Budgeting and Estimating by Smartsheet
The 4 Key Phases of Construction Budgeting and Estimating by Smartsheet
The blog is presented by Diana Ramos, showing and explaing how to estimate and budget your construction project with these 4 Kye phases.
Phase 1: Analysis and discovery
Phase 2: Design and development
Phase 3: Documentation and pre-construction
Phase 4: Construction and closeout
Smartsheet is a work collaboration tool for businesses of all sizes. Get More Work Done with One Powerful Tool. Easily manage any kind of project on the go. Do simple taks list to complex processes.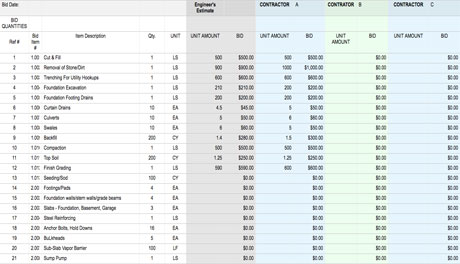 All image and content copyright of: smartsheet.com/blog/
Read full blog at : http://bit.ly/1ZISiaC
Download Smartsheet at: smartsheet.com