Civil Engineers: Download FEM Pile Calculation Program in Excel
Introducing an amazing general solution for pile design using finite element techniques encoded in an Excel document. This program is presented by Turan Babacan.
The program is ideal for civil and structural engineers.
Download the pile calculation program in excel from ExcelCalcs.com website.
Pile calculation program in excel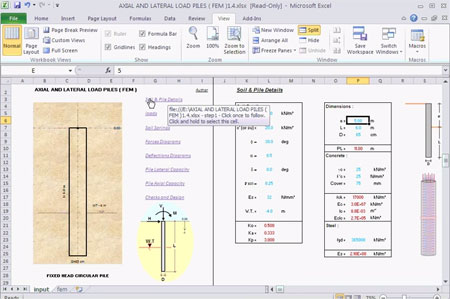 Free Download the pile calculation program in excel for calculation at:
http://www.excelcalcs.com/compare-subscription-plans/