Construction Estimators: Drywall / Painting Take-offs from PDF Files
Construction Estimators: Drywall / Painting Take-offs from PDF Files
"Quick Measure On-Screen"
Interior Take-offs On-Screen from PDF Files. CD's, Plans Room downloads or e-mailed drawings: Drywall, Acoustical or Painting.
Save Time and $. Do your take-offs directly off the screen! You can save thousands of dollars a year on your printing costs.
Any type of Plan or Drawing image: PDF, TIFF, BMP, or Plans Room Downloads. No Digitizer! Save $ on equipment. No paper blueprints. Cut storage costs. Quick, ultra-accurate take-offs for SF, LF, and Item Counts.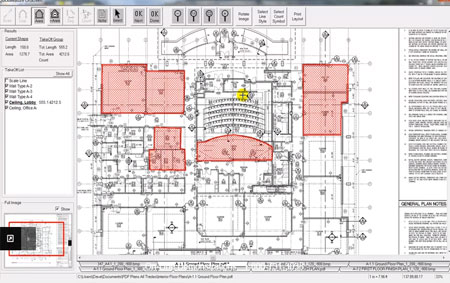 Read more and Download Quick Measure On-Screen Takeoff Software at :
tallysystem.com