UQTO Quantity TakeOff- The Best Quantity Surveying Tool
Ultimate Quantity TakeOff is a quantity surveying tool that runs from inside Autocad. UQTO reads data from DWG files to measure quantities then exports quantities to Excel and saves data inside DWG file.
UQTO creates full reports and exports reports to excel.
UQTO creates boundary in any closed zone or room and measures each side. One click inside each room.
UQTO Quantity TakeOff Intro Video :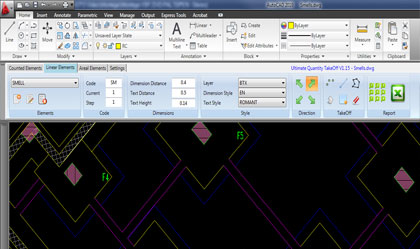 More about UQTO at:
uqto.wordpress.com/overview/