RemodelCost Estimator for Excel - Remodel Construction Cost Estimating Software
Here is the official review description.
Discover convenience and time-savings while increasing your bidding success with RemodelCost Estimator for Excel 12.03.
Remodel Construction Cost Estimating System for Excel. Designed specifically for home remodelers, builders, cost estimators and architects. RemodelCOST Estimator contains extensive industry standard user-modifiable unit cost data for all cost categories covering remodel construction as well as local city indexes that automatically adjusts costs for local geographic area.
RemodelCost Estimator for Excel Tutorial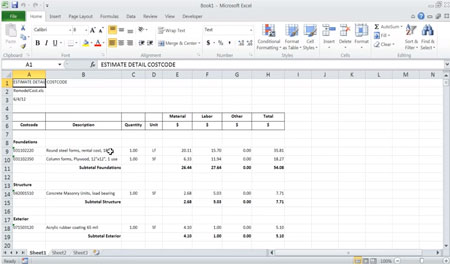 Read more and Download RemodelCost Estimator for Excel at :
cprsoft.com