Reinforcing Bar Bending Types Recognized by Tekla Structures
Here are the types of Reinforcing Bar Bendings, presented by Tekla Structures. The Reinforcing Bar Bending structures which are not recognized by Tekla, it assigned to UNKNOWN bending type.
The bending types are recognized in details and it is in a table format at Tekla website.
Rebar Shape Manager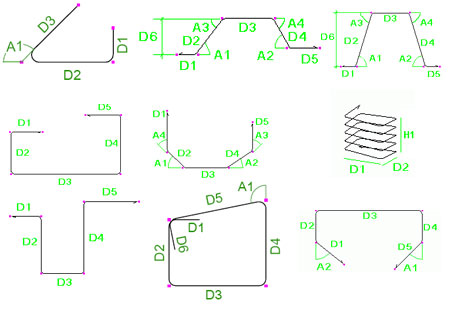 Read about all Types of Reinforcing Bar Bending by Tekla at:
http://bit.ly/1VySV4m