PDF TakeOff Software - Construction Auto Take-off, Specifications, Rates, Billing
Official Description:
PDF Take Off program to measure and export your dims to Excel, Simply click to mark-up/take-off dims and send to Excel. A quick way to get measured data in to an electronic Excel take-off for estimates, valuations, variations, final accounts or the like, it's delivered by an email download link.
This is gives you a Construction Takeoff Software way to Measure and Mark-up from PDF files to provide an Easy and Simple way to print and take measurements from PDF Drawings or images or photo's. These PDFs can be emailed, or reproduced from scanned paper drawings and even photographs saved as or printed as PDF files.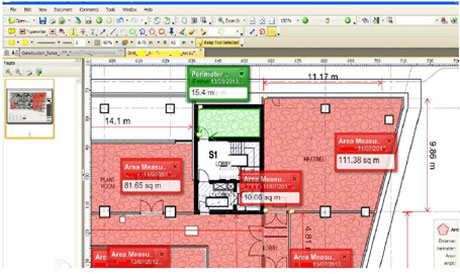 All content and images are copyright of: constructionrates.co.uk
Read more and Download PDF Takeoff Software at:
www.constructionrates.co.uk