How to write Engineering Calculations using Microsoft Excel - FREE PDF Guide
How to write Engineering Calculations using Microsoft Excel - FREE PDF Guide
Learn how to write your own customized calculations in minutes for engineering calcuation.
Civil engineering spreadsheets are very helpful for engineers to do typical engineering practices.
There are many types of civil engineering calculation spreadsheets available.
This PDF ebook will guide you how to create your own engineering calculation spreadsheet and customize it for your need.
As every Engineer needs to do many daily calculations especially using modern standards like EUROCODES, the need to write custom software solutions is more and more real.
The book is Copyright ©2014 by Primoz Kvaternik
GRSOFT Structural Engineering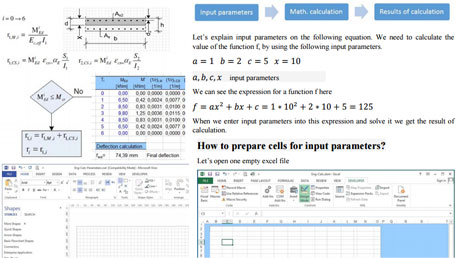 Download "How to write Engineering Calculations using Microsoft Excel" PDF FREE at:
http://bit.ly/20B6SCr