How to Place Rebar - How to Install Rebar in the Footing
How to Place Rebar - How to Install Rebar in the Footing
Here is a nice video demonstration by AskMe2Buildit showing how we should place rebar (reinforcing steel) in the footing.
A rebar (short for reinforcing bar) also known as reinforcing steel, reinforcement steel, rerod, a deformed bar, reo, or reo bar, is a common steel bar, and is commonly used as a tensioning device in reinforced concrete and reinforced mansonry structures holding the concrete in compression.
Here in this video, they guide us with some very important tips for installing rebar (reinforcing steel).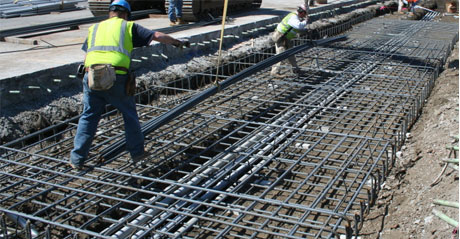 Learn more construction tips at:
learningconstruction.com