How to Estimate Concrete needed for a Job
With these formulas you can estimate any size pad of concrete. Watch the video tutorial by learningconstruction.com.
In order to estimate the concrete that you need for certain area, you need to know first that concrete is ordered in cubic yards. Or CuYards. The conversion between Cuft and Cuyds is defined by the constant (27).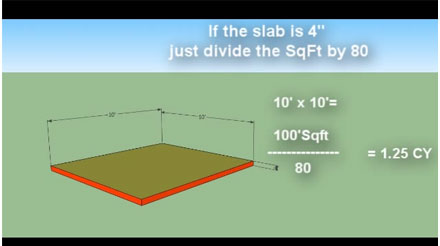 Read full tutorial at
learningconstruction.com/How_to_Estimate_Concrete.html