Download the 2016 Bridge Designer Software - West Point Bridge Designer
Download the 2016 Bridge Designer Software - West Point Bridge Designer
Presenting 2016 Bridge Designer Software for any kind of bridge structure design. The software is available for Windows Computers and Macintosh Computer.

The software 2016 Bridge Designer is formerly known as West Point Bridge Designer. You can get your all questions answer about this software at their website under section "Using the Bridge Designer Software".
System Requirement:

Bridge Designer 2016 for Windows - Requires Windows XP or newer.
Bridge Designer 2016 for Macintosh - Requires Mac OS X 10.7.3 (Lion) or later.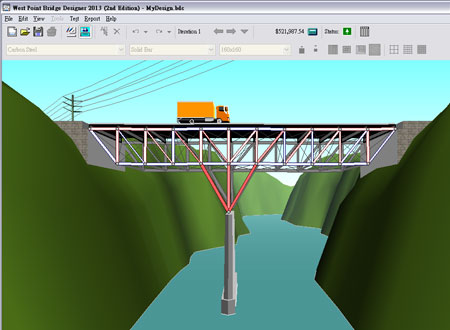 Download the 2016 Bridge Designer Software - West Point Bridge Designer at:
http://bit.ly/1PK6Kg6