Construction Material Takeoff Sheets Download for Free
Download FREE Materials Takeoff Estimating Template from Building Estimating & Construction.
This Fix Materials Takeoff Estimating Template allows you to estimate material takeoff with clear understanding.
This fix material estimating template is ready to use. The user needs to fill all the blank fields to get an estimate, change headers/footer as per their requirements.
Also here is an estimator calculator for construction materials. Learn how to use it and what are its benefits.
Construction Material Calculator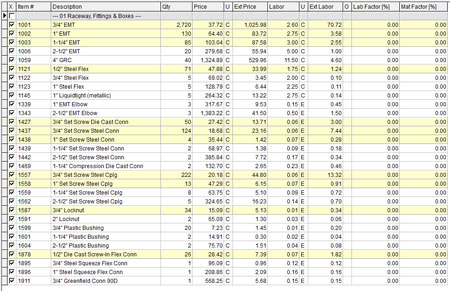 Download Construction Materials Takeoff Estimating Template for FREE at:
organizedbuilders.com/sites/default/files/Fixing-takeoff-sheet.xlsx