Download FREE Construction Cost Estimate Software Program
Download your Construction Estimate Software for Free and make quality and competitive estimate to bid and win the job.
estimatespreadsheet.com introducing a free software for General Cost Estimating. A complete tool which help a construction estimator or professionals to create custom estimate easily. To start estimating a job, you can use pre-build templates or just create your own custom estimating template.
Estimating a job in construction industry is very important to bid and win a job successfully. With this software you can create your custom cost data or just edit the existing pre-defined data and complete.
How to use Concrete Calculator to Calculate Concrete: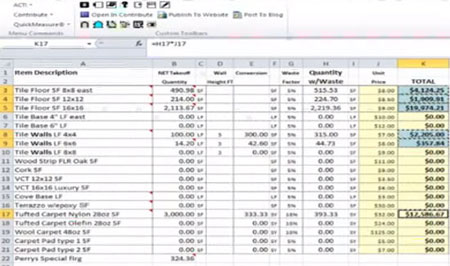 Download Your Free Construction Cost Estimate Software at:
estimatespreadsheet.com/general-cost-estimate