CostX Digital Estimating- Exploring 5D BIM Estimating & Features
CostX is a Digital Estimating Software supports hand-drawn sketches, PDFs, 2D and 3D CAD files and 5D BIM Models. Explore CostX Digital Estimating Software complete features and 5D BIM Estimating with CostX here.
It features On-Screen Measurement, Live-Linked Workbooks, Revisioning Capability and BIM Data Extraction.
Exploring 5D BIM Estimating :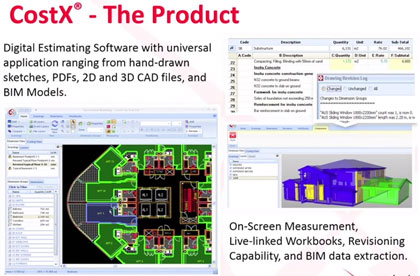 Learn more about CostX Digital Estimating Software at :
exactal.com/products/costx-takeoff