CostXL from CostX Estimating Software - An Excel Plug-in Demo
CostXL from CostX Estimating Software is powerful plug-in for Excel which allows MS Excel to read CostX data and live-link directly into its spreadsheet.
CostX is a Construction Estimating Software with an On-screen Takeoff System. Get benefits of 2D Takeoff, 3D BIM Takeoff, Workbooks, Auto-Revisioning, Subcontractor comparison, Paperless estimating and more.
CostX® Features
2D Takeoff
Quickly and accurately measure from scanned, PDF or CAD drawings.
3D / BIM Takeoff
Easily view and generate automatic quantities from 3D BIM.
How to work with CostXL - Training Video: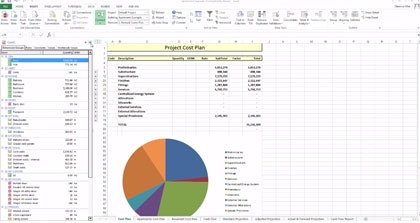 For more info on CostX estimating software CostXL plugin visit at :
exactal.com