Procore Construction Management Software for iPhone and iPad
Get the software for enterprise strength construction project management on your iPhone/iPad/Android.
Project documents on iPhone/iPad/Android:
Procure for iPhone/iPad/Android provides with access to documents of projects which are stored in procore. The word docs, pdf files, excel spreadsheets and text files can be viewed, searched for and printed.
Access and share contacts:
It stores a large number of contacts which are accessed directly from project directory tool.
Punch list:
You can view and manage punch list items whether they are open, due or closed. New punch list items can also be created.
Access drawings:
Field drawings can be shared with concerned people and the download of these files can be ensured
Project data:
Procore project data provides with features to make changes and additions in data.
Create RFIS:
You can easily create and RFI and can check the status of RFI in procore objects.
Add photos:
You can add photos to procore photos in a safe and secure centralized online archive.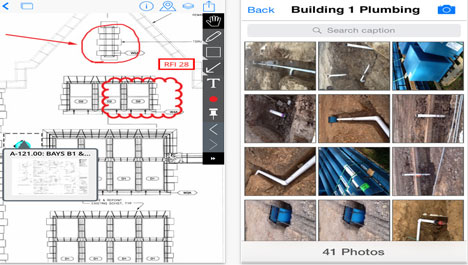 Get the App for Apple iOS and Android at:- www.procore.com