Introducing Mobile Forms App for Construction Contractors
Device Magic Inc. has developed the "Mobile Forms" App for Construction Contractors. It help them to create mobile forms and distribute within team members devices. This is an online mobile form app which collects data and allows to fill out the forms.
Types of forms include:
- Checklists
- Surveys
- Inspections
- Audits
- Job reports
- Site reviews
- Trip logs
- Pre-project reports and project wrap ups
- Equipment checks
- And more
This app is also workable on offline.
- Send data to other third party storage such as Dropbox, Box, etc.
- Collect data from multiple devices
- Set up custom branding
- Form dispatch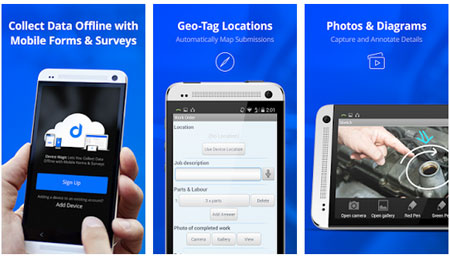 Available on: Apple, Android and Blackberry devices