Construction Nearby Mobile App for Construction Companies
Presenting Construction Nearby Mobile App. This app displayed you all Nearby active construction projects on map style as "job dots". It helps contractors to find easily all the active projects. This is not all but they can also view the job size, project status, where and when it is, bid date etc...
Construction Nearby App is Free of cost and available for Apple and Android devices.
App features:
- Location-based application
- Specify your trade or preferred project types
- Track project timeline based on days left to bid date
- Add a business profile and be added to the Dodge directory
Construction Nearby Mobile App for Construction Companies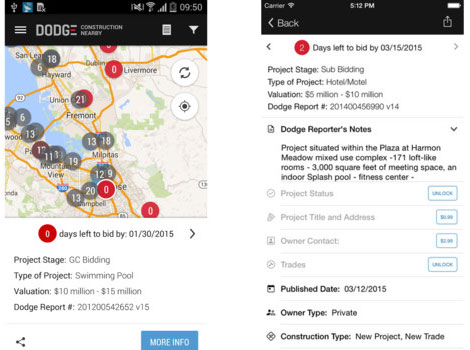 Read more and Download Construction Nearby Mobile at :-
http://construction.com/dodge-maps/constructionnearby/