Construction App - Quick Service Estimates and Invoices for Construction Professionals
Introducing Quick Service Estimates and Invoices App which allows Construction Professionals to do a lot of importants task like, creating quick and accurate estimate, draft emails, print professional estimates, generate job invoices and receipts.
Logical Engine Inc. developed this amazing App and it is Free and right now only available for Apple devices.
Using free version of this app, you can work on three projects only and you can upgrade it anytime for unlimited estimates and invoices.
Features:

* Add your company information and logo for professional looking documents
* Add customer information on the fly or select from your contacts list
* Add items to your estimates on the fly or select from your predefined item list
* Enter your tax rate and sales tax will be calculated for taxable items
Quick Service Estimates And Invoices

- Setting the App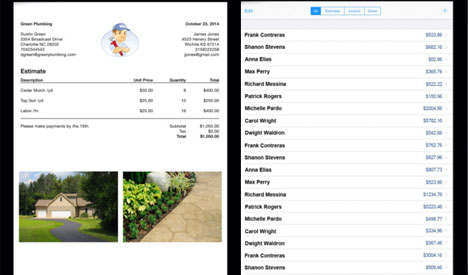 Download and read more about Quick Service estimates and invoices app at:-
logicalengine.com/portfolio/ceia-restaurnt/