Astropad App for iOS and Mac - Turning your iPhone/iPad into a Graphic Tablet
Astropad App is developed by Matt Ronge and Giovanni Donelli, the former Apple Engineers. Turn your iPhone into a graphics tablet and get the best of both Mac and iPhone. With Astropad, you can work with Photoshop right on your phone.
It allows the user to use an iPad as a professional graphics tablet. Astropad creative tool offers better and higher quality image than even the best Adobe Photoshop. With the application the iPad can be used as an extended trackpad.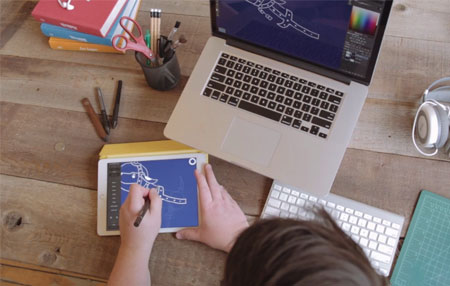 Read more and Download Astropad App today at astropad.com