AEC 3D Rebar - A Simple and Quick Bar-scheduler Software FREE Download
AEC 3D Rebar is a quick and simple bar-scheduler and 3D modeling application software. One can import 2D AutoCad plans and the software starts setup and start recognizing 2D drawing, draw lines, set & identify columns, scale drawing, footing, capital, beam centre lines, wall centre, roofs, slabs and all the rest info of the drawings.
AEC 3D Rebar was developed by AEC logic Pvt Ltd. It is 36MB in sizes. Currently it is offering Free Trial Downloads.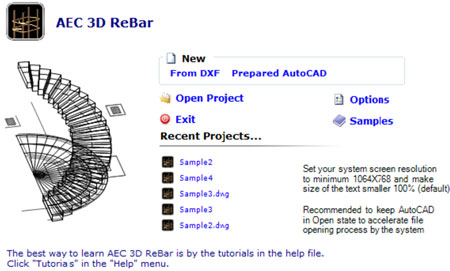 Download Your Free Trail of AEC 3D Rebar Software at:
http://aec-3d-rebar.en.softonic.com/download