QuickEye Estimator - A Complete Take-Off and Document Management System
QuickEye Estimator is a complete take-off and document management system that has designed by estimators. Once you are opening QuickEye, you select the category, select one or more items then you select the right tools for the measurements. You can use the area or the rectangle tool.
QuickEye Estimator is a complete document management system and producing estimates. Learn how to use QuickEye Estimator in this short Demo video.
QuickEye Estimator Features Demo: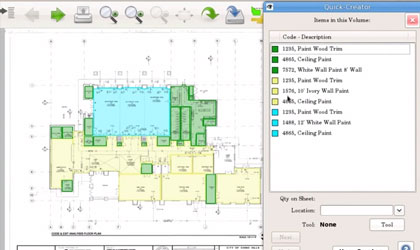 Learn more and request a Demo of QuickEye Estimator at :
quickeye.us