JetStream - Online Construction Estimating Software Demo
JetStream is an Online Construction Estimating Software for home builders and remodelers.
Here is a quick video demo on JetStream showing its features. Watch it to know about JetStream Online Construction Estimating Features.
With JetStream Online Estimating Software you can:
- Save Time and Money
- Estimate Faster
- Create Custom Job Calendars
- Collect Selections Online
- Look More Professional with Client Login
- Create Project Templates
- Send Estimates Directly to QuickBooks
- Enjoy More Control Over Your Jobs
- Make Beautiful Proposals Quickly
- Increase Customer Satisfaction And more...
JetStream Online Construction Estimating Demo: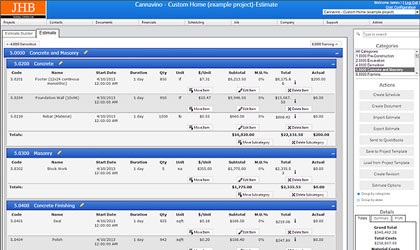 Learn more and download demo JetStream Estimating softwae at:
jetstreamapp.com