FastPIPE 12 - Mechanical Estimating Software
FastPIPE 12 Mechanical Estimating Software is a fast and accurate cost estimating solution for plumbing and mechanical contractors.
FastPIPE 12 Estimating software was developed first in 1995 and it is first developed system where graphic interactive windows was used.
Features of FastPIPE 12 - Estimating Software
- Large Database with 150,000 items (piping, fittings, valves, flanges, and hangers.)
- Up-to-date pricing and industry-standard MCAA and PHCC labor estimates for each of the items
- customized specs and takeoff screens for each individual job.
FastPIPE 12 - Mechanical Estimating Software Demo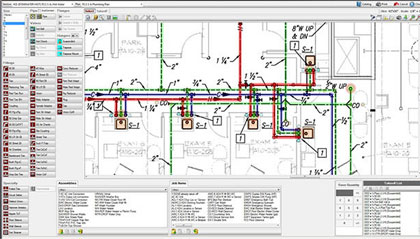 Download Demo or Read more FastPIPE 12 - Mechanical Estimating Software at:
http://fastest-inc.com