Download FREE Construction Estimating Software
Free Construction Estimating Software for all types of Takeoff. General Contracting Estimating, Concrete Estimating, Estimating Masonry, Estimating Drywall, Estimating Painting, Estimating Lumber, Tenant Build Out Interior Contracting Estimating, Home Builder Estimating, Flooring Estimating, Siding Estimating, Estimating Roofing, Estimating Renovations,Landscaping Estimating, etc.

FREE Construction Estimating Software : (IF Video is not Played here, you can click on Watch on YouTube Button)
To get this free software you need to buy their one product but from bottom link, you can download 30 days free software.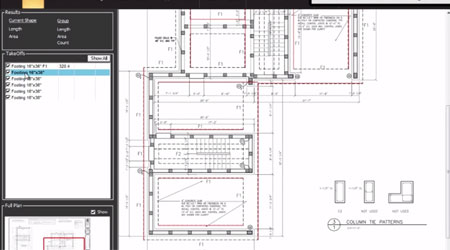 Download Free Construction Estimator Software for 30 Days at:
craftsman-book.com/downloads