B2W Estimate - Estimating & Bidding Software
B2W Estimate Software runs on a server and centralized resource database to keep all of your costing information for materials, labor, equipment and other cost information.
B2W Estimate is the most comprehensive software tool for Estimating & Bidding job.
Estimate your highway projects with B2W Estimate and bidding application.
Synchronized mobile estimating:
As B2W Estimate run on a server, its mobile app allow you to work even after disconnection but you still have access to your all data on the go. This is an amazing features which only comes in B2W Estimate.
Auto-save & auto-recalculate:
In B2W Estimate you can change price/cost information and it will auto-recalculate the price info and show you on the screen.

Why to use B2W Estimate?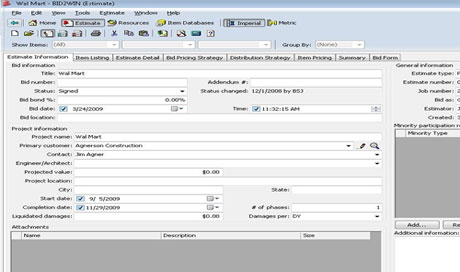 Read more about B2W Estimate - Estimating & Bidding Software at:
b2wsoftware.com/products/estimate/features